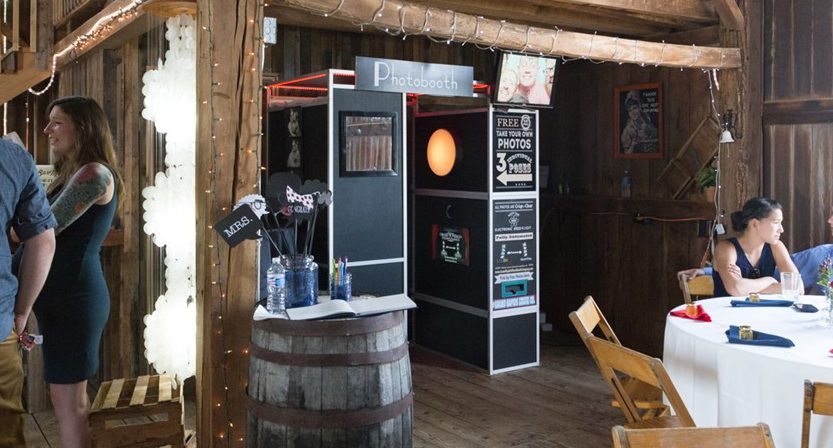 The Grand Traverse Photobooth Company offers a closed, hard-sided, elegant photobooth  (which are few and far between in the industry now).   The experience of steping into that booth, siting down and closing the curtain, and posing for pictures captures that original thrill and experience of a vintage, automated photobooth.
Most current 'photo booth' rental companies provide open booths with a simple background, camera and printer.  The experience is equivalent to basically posing for a photographer without the photographer.  Our booth retains the classic experience of the traditional photobooth and, with upgraded internal components, our photobooth provides unequaled clear and crisp photos printed on the highest quality of photo paper.  Plus our photobooth was crafted with a minimalist, simple, and sleek design ideal for the most historic venue to the most modern establishment.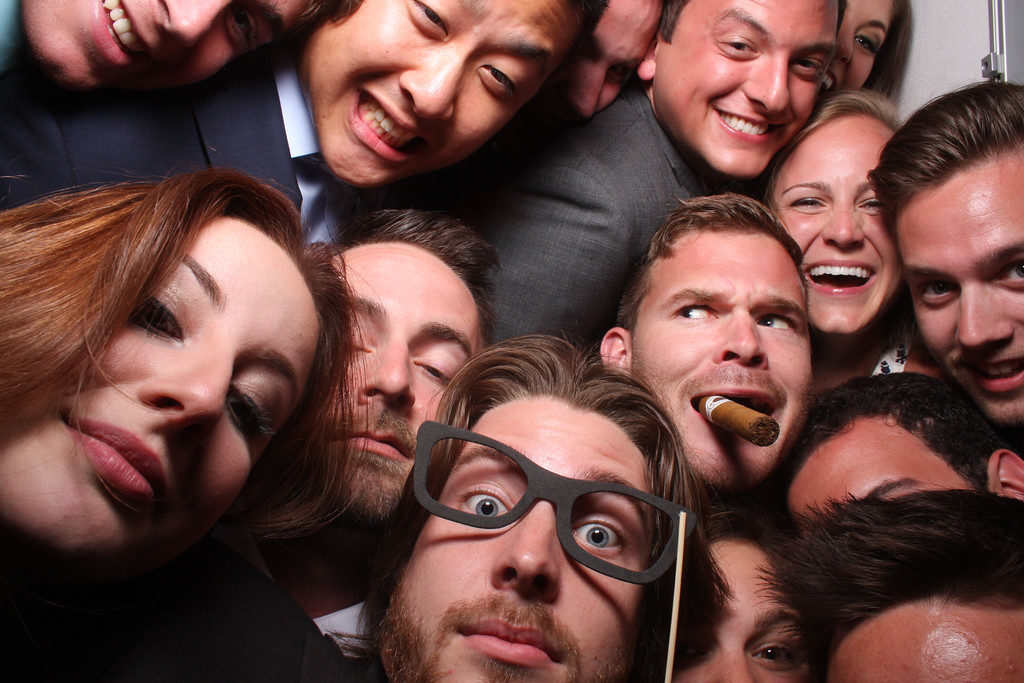 Yes. There are 14 people is our booth in this pic!  Can you count them?  Can you break the record and squeeze 15 people in?
Custom Print Sizes: 2×6 | 4×6 | 2×8
We'll custom design your print to match your events theme and style.  Countless options are possible.  Whether it's a 4×6 print with a tear off coupon for a corporate event or our classic 2×8 strip with vintage tinting, we're the company that makes it happen.  Standard packages include (2) 4×6 prints or (4) 2×6.  Upgrade to 'prints per person' to make sure everyone goes home with their own photobooth print. Print media upgrades may apply.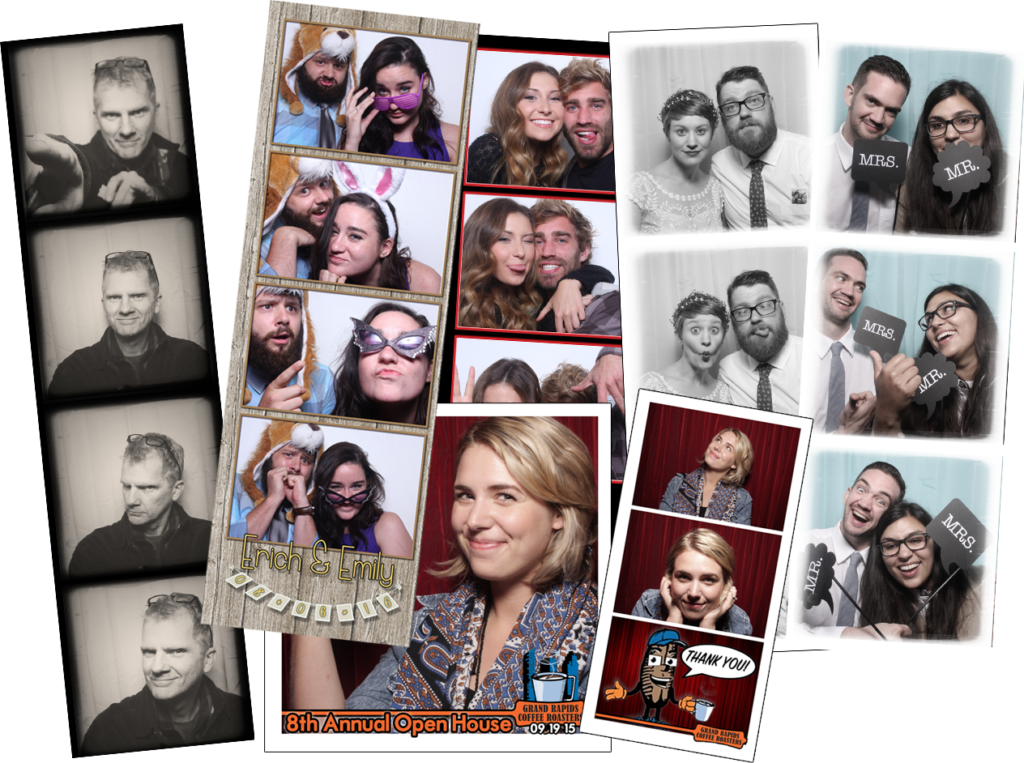 Photostrip Sharing and Custom Screens
We've customized our photobooth software so that you can text/MMS a copy of your photostrip to a cellphone immediately after your pics are taken.  Right from inside the photobooth!  This option is included FREE with every rental.  Plus we customize the touchscreen menus to match your event's awesomeness!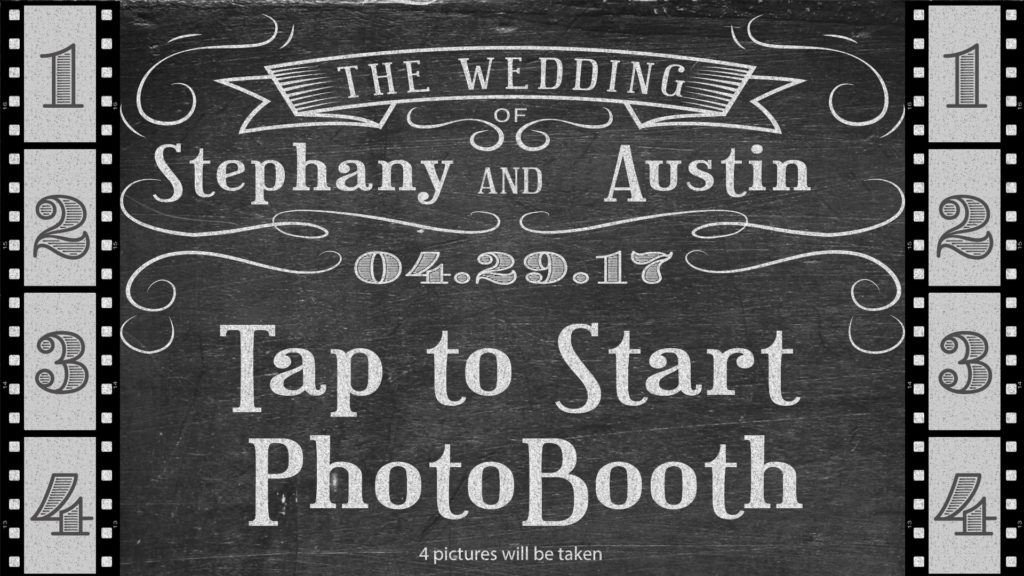 Photobooth Rental Package
$795
Includes up to 3 hrs of
coverage plus all of the following:
Other hourly packages and options available.
Vintage Inspired, Hard Sided Photobooth
Fully Trained and Fun Photobooth Host
Custom Print Design
Standard (2) 4×6 or (4) 2×6 prints
Text/MMS your phototrip from the booth
Rotating Suitcase of Props
Private Online Photo Gallery
Digital Download of All Pics and Strips
Phone: 231.818.8886
email:RentMe@TraverseBooth.com
Questions?
Have a question?
Need more information?
Like to rent a photobooth?
Please use the form below?